PyBossa-powered citizen science platform Crowdcrafting has been named as a winner of the 2014 Nominet Trust 100 – a prestigious award that celebrates 100 people and organisations who are using technology to change the world for the better. The Nominet Trust described Crowdcrafting as:
"The world's most diverse open source software platform for so-called 'citizen science' (crowd-sourced data analysis) projects. Whereas many of these sorts of projects take significant investment and expertise to manage and run, CrowdCrafting massively lowers the barrier to entry, so professionals and even amateurs with less time or financial resource can design and launch their own 'quick-and-dirty' projects."
Leaders in tech on judging panel
The Nominet Trust is the UK's leading social tech funder and each year it identifies 100 examples of the world's most inspiring social innovations, where digital technologies have been used to tackle a significant social change. The 2014 Nominet Trust 100 was selected by a panel of prominent digital and social entrepreneurs from around the world, which included Tom Hulme (Google), Simon Devonshire (Wayra) and Caroline Daniel (Financial Times).
#Impressive projects
The panel was particularly impressed by projects such as:
SkyTruth FrackFinder – whose volunteers took just a month to classify thousands of aerial images of Pennsylvania online to build an accurate picture of fracking in the US state;
ForestWatchers – which lets citizens worldwide monitor deforestation in developing countries; and
The Digital Humanitarian Network – a site to classify tweets in the aftermath of Typhoon Pablo in the Philippines so that aid could be delivered to worst affected areas.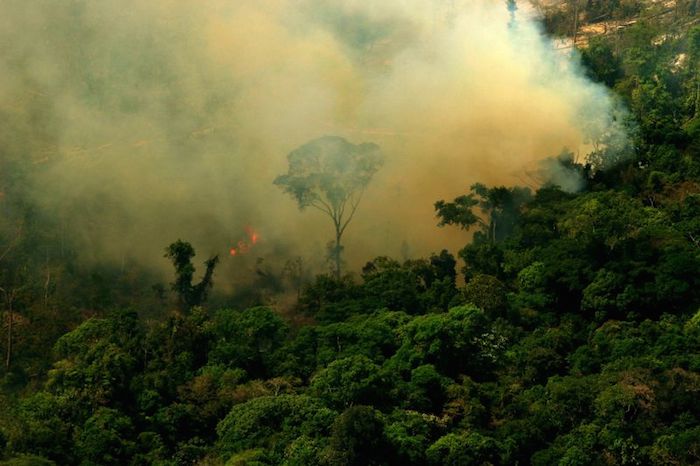 Team PyBossa thrilled
PyBossa's Project Leader, Daniel Lombraña González, commented that:
"We're delighted that Crowdcrafting has been recognised as a leading driver for social change. We believe that anyone with a research interest should have the tools available to pursue that interest. Being in the Nominet Trust 100 is amazing recognition for everyone that has worked hard to create and develop Crowdcrafting, and for the thousands of volunteers that contribute to the projects we host. The award will serve as a great platform from which we can grow Crowdcrafting in 2015."